All Content and Images Protected by Copyright

Copyright 2012 Franzjackson.com

Click on an image below to see the larger version and related caption.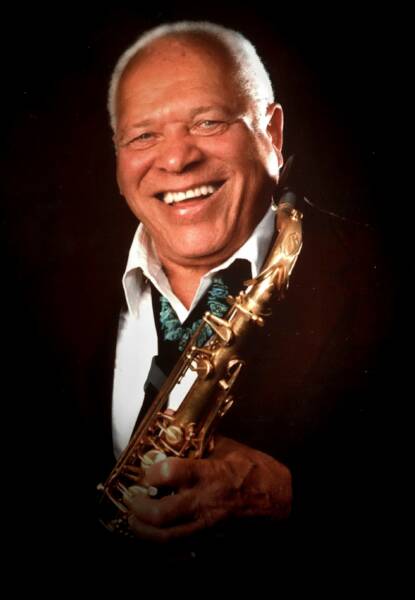 Photo Gallery

Franz's 95th Birthday Gala

November 4, 2007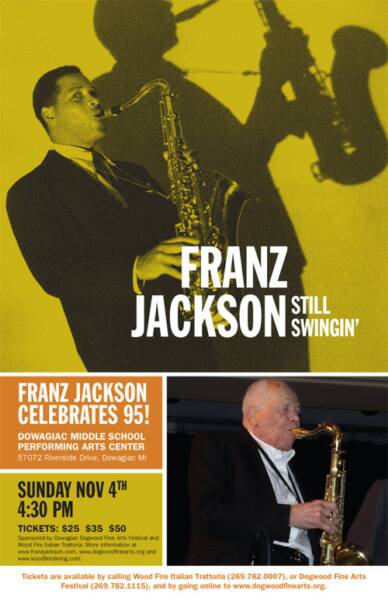 On November 4, 2007, nearly two dozen of Franz's musical colleagues converged on Dowagiac to honor and celebrate his 95th birthday with a gala concert.  The Dowagiac Middle School Performing Arts Center played host to musicians typically seen and heard in Chicago, New York or New Orleans.  The community rose to the occasion of celebrating Franz's amazing achievements in life and music and turned out in full force to make this event a spectacular success.   In addition to the outstanding celebration, the concert raised nearly $10,000 which benefited four worthy recipients:  Dowagiac High School Jazz Band, The Dowagiac Dogwood Fine Arts Festival, Encore Dance Company and the Jazz Institute of Chicago, of which Franz was a founding member.  Beyond that, the musicians and concert-goers from outside this area were able to see what Dowagiac has to offer and they all walked away thoroughly impressed and enchanted.  The community showed its appreciation for one of its most famous and accomplished citizens and received a wonderful gift of its own in return.

We thank all of the musicians who gave of their time and talent to wish Franz one of his most memorable birthdays ever:  Ed Bagatini, George Bean, Tad Calcara, Chris Carani, Bob Cousins, Larry Dwyer, Judi K., Art Hoyle, Hugh Leal, Billy Nicks, Jim Pickley, Crystal Ristow, Lisa Roti, Eric Schneider,Yves Francois, Hank Tausend, Darrel Tidaback and emcee Neil Tesser.


"Franz Jackson:  Milestone", The  2-Disc CD Set Of

The Amazing Music From Franz's 95th Birthday Concert

Now Available!    Click Here to Find Out More!