All Content and Images Protected by Copyright

Copyright 2013 Franzjackson.com Unless Otherwise Specified

Between tenures in Chicago, Jackson lived in New York and Sweden, performing, composing, arranging and directing bands.  Beginning in the late 40's, Jackson embarked on tours entertaining U.S. troops abroad with his USO band.  In 1957, he formed his own successful band, the Original Jass All-Stars, which had a 10-year stint at the Red Arrow nightclub in Stickney, Illinois, a suburb of Chicago.  Jackson had become one of Chicago's most popular bandleaders and recorded seven albums during this period on his own record label, Pinnacle Recordings.  As his popularity grew, Jackson began touring the world with his band.

A hearty soloist and charismatic singer in the Chicago tradition, Jackson emphasized the sincere feeling of the music more than a merely decorative style.  He continued to appear regularly at venues and festivals in Chicago and other Midwest cities well into his 90's.  Jackson held a black belt in Tae Kwan Do, which he achieved at the age of 76, and studied Oriental philosophy.  In an interview done with him in his 80's, he noted that his music was what sustained him these days:  "That's how I'm existing.  I'm not giving in to rock and roll and I'm keeping my standards.  People like what I'm doing and nothing's really old if it's done well.  I'm not satisfied with today's music because it has no melody.  You need lyrics that can bring tears to your eyes and if the statement is strong, you win.  I really miss big bands; now I have to do things by myself."

Jackson routinely devoted his time to providing a "living experience" education to music students at colleges and universities throughout the Midwest including Columbia College, the University of Notre Dame, Southwestern Michigan College, Bethel College, and Valparaiso University.  He received numerous awards and commendations for his long-standing and ongoing contribution to the music industry.  Until very recently, he continued to travel overseas annually to perform for various events and festivals in Europe and Israel.  Jackson was honored with the Midwest Arts Jazz Master Grant in 1996, interviewed by Studs Terkel for Steppenwolf Theater's TRAFFIIC series on improvised music in 1997, appeared on the Prairie Home Companion with Garrison Keller in 2002 and was featured on the cover of Chicago Jazz Magazine in 2004.  Franz Jackson was been credited by many as being one of the last survivors of a long-vanished era in American music and was honored in 2005 as one of the five world's greatest living jazz saxophonists by the American Heritage Jazz Series and received the Jazz Institute's Walter Dyett Lifetime Achievement Award in 2006.  He was also nominated for the 2007 National Endowment for the Arts Jazz Masters Fellowship and was featured at the 2007 New Orleans Jazz and Heritage Festival.  In May, 2008, Franz posthumously received the Making History award from the Chicago History Museum honoring him as a history-making Chicagoan.  Through dozens of recordings, and the collective memories of his many fans, this era will be kept alive in the spirit of all who are fortunate enough to hear him.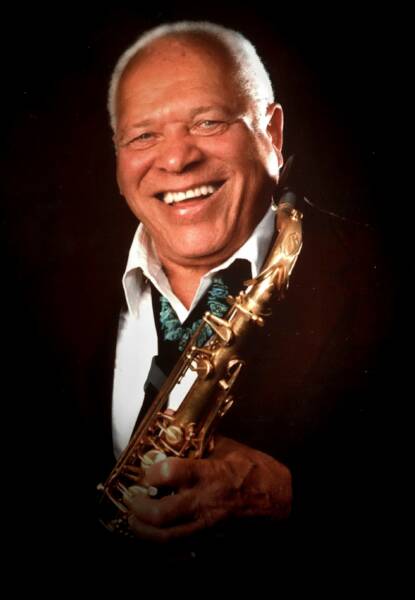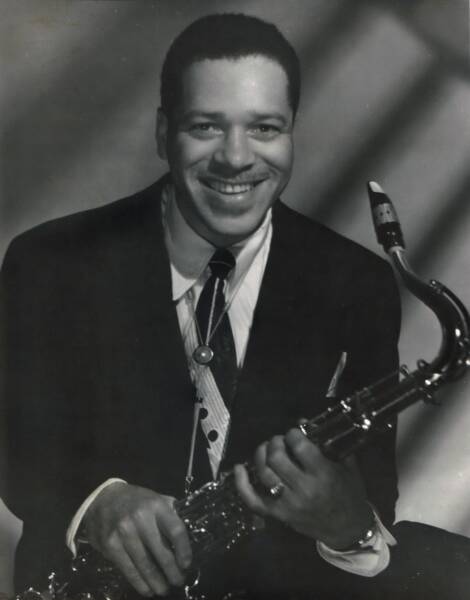 Franz Jackson blew up a storm until age 95.  One of the last survivors of the pre-Swing era, and one of only a handful of his contemporaries still playing into the 20th century, the tenor saxophonist/clarinetist/vocalist was, quite literally, a living jazz treasure.  He left us on May 6, 2008 to join the other greats who went on before him.

Jackson was one of the last musicians to have learned Chicago jazz from its originators.  His first professional gig in his 70-plus year career was with stride pianist Albert Ammons in 1929; he was 16.  His career continued through the 30's and 40's with such jazz luminaries as Albert Ammons, Carroll Dickerson, Jimmy Noone, Walter Barnes, Roy Eldridge, Fletcher Henderson, Benny Carter, Earl Hines, Fats Waller, Cab Calloway and James P. Johnson.  He replaced icon Ben Webster in Henderson's and Eldridge's bands and also won attention for big band compositions and arrangements for Benny Goodman, Cab Calloway and Jack Teagarden for CBS.