All Content and Images Protected by Copyright

Copyright 2012 Franzjackson.com

Click on an image below to see the larger version and related caption.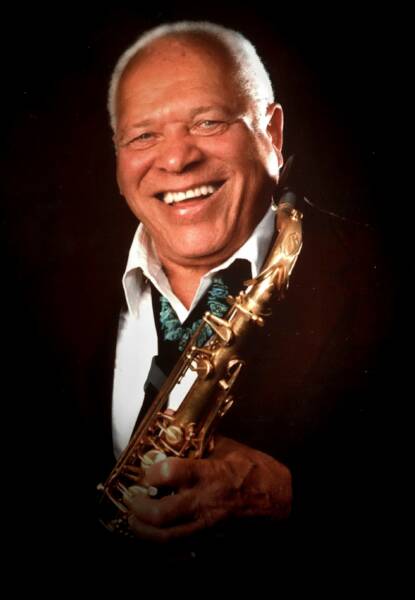 2nd Annual

Franz Jackson

Jazz Celebration:

The Marcus Belgrave Jazz Experience

November 8, 2008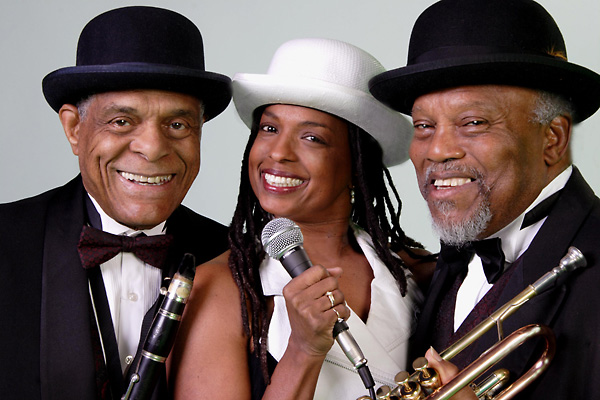 Charlie Gabriel, Joan Belgrave, Marcus Belgrave

(left to right)

This concert almost didn't happen.  The original intent was to have the concert at the 840-seat Dowagiac Middle School Performing Arts Center, but inadequate ticket sales nearly forced its cancellation.  Marcus and Joan brought their band down from Detroit to Dowagiac with the insistence that doing this for Franz was too important to risk cancelling.  So, we moved the party to the Wood Fire and those who were on hand can testify that it was a fabulous performance!   To quote Joan and Marcus, who said this to South Bend Tribune reporter Howard Dukes in his
article
prior to the performance,
"We (felt) that Franz's contribution to music and life made this event more important than ticket sales or profit," Joan Belgrave says in an e-mail sent to The Tribune. "We felt that it was the least we could do to honor such a wonderful human being and such a gifted, kind-spirited, giving musician who taught so many through just being himself. We couldn't let something in his honor fall by the wayside due to the current financial state."
A
HUGE
"Thank You" goes out to Marcus, Joan, Charlie and the entire ensemble for being here and giving an outstanding show, to Larry Seurynck and the staff of
The Wood Fire
for their flexibility and support in making this happen and to the people who braved the first taste of winter weather to come out and honor Franz's memory with some fabulous music!
We're already starting to work on what we'll do next year, so if you're not already on the
mailing list
, add your name now and be one of the first to be notified of plans for this and other events!
Enjoy the pictures below from the concert.......

Want to lend your support to the next event planned to honor Franz?

Click the "Donate" button above to make a donation to Franz's Jazz Celebration!