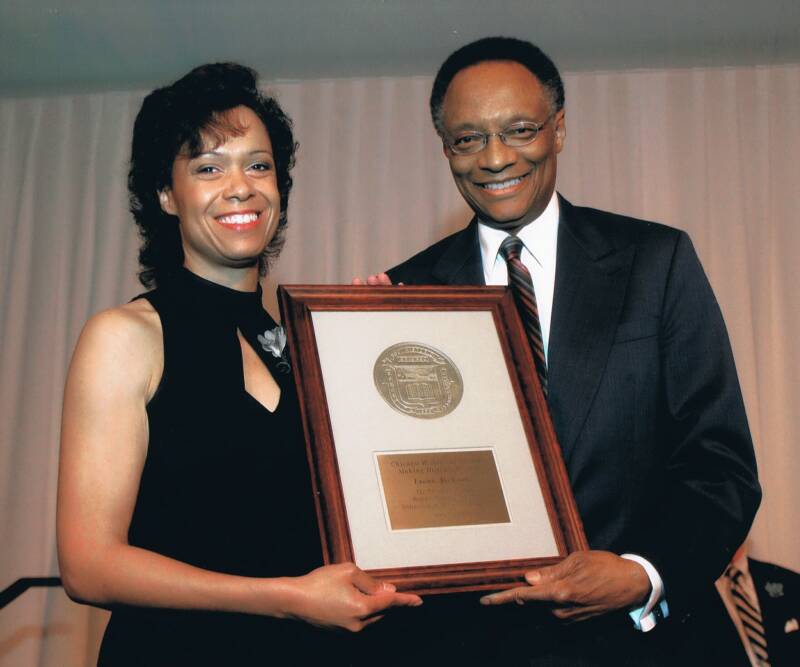 Acceptance Speech Made By Michelle Jewell on Franz's Behalf

All Content and Pictures Protected by Copyright

Copyright 2011 Franzjackson.com

Theodore Thomas Chicago History Maker Award

With Distinction In The Performing Arts

On May 15, 2008, nine days after Franz passed away, he posthumously awarded the prestigious Theodore Thomas Chicago History Maker Award With Distinction In The Performing Arts from the
Chicago History Museum
.  Franz's daughter, Michelle, accepted the award on his behalf from jazz great
Ramsey Lewis
, a former award recipient himself.  Mr. Lewis's presentation speech included Franz among some of jazz's most notable figures, Louis Armstrong, Duke Ellington, Count Basie, and credited him with helping solidify jazz history in Chicago and the world.
Franz knew approximately six months earlier that he would be receiving this award and had planned to attend the ceremony.  It was a profound honor for him to be recognized as one of Chicago's history making citizens because Chicago had always been his home and he loved that city with all his heart. 

It is an honor for me to be here this evening to accept this award on behalf of my father, Franz Jackson.   First, I would like to thank Mr. Lewis for being here to personally present this award.  And I would like to thank Mr. Johnson and the Chicago History Museum for selecting my father as the recipient of the Theodore Thomas History Maker Award for Distinction in the Performing Arts.

Being here tonight is bittersweet for me.   As you have heard, my father passed away nine days ago at the age of 95.  Some have mentioned my courage in keeping my commitment to accept this award under the circumstances, but I don't really see my being here tonight as courageous.  No matter where he was in the world, this city was always his home, so I consider it a tribute to his memory to be back here tonight with you on his behalf.

Franz Jackson did nothing but play jazz since the moment he taught himself to play the saxophone at age 13.  He raised two children, maintained two homes and helped support his mother and sisters entirely on his earnings as a musician.  He migrated to Chicago from his birthplace, Rock Island, with his mother and two sisters as a boy and became a part of this wonderful city's musical landscape.  His roots here are anchored deep.  In his 95 years of life, he witnessed the evolution of Chicago and the world.  He even participated in some of those changes, and made history himself.

When he and a handful of other musicians and jazz aficionados founded the Jazz Institute of Chicago in 1969, they did so to ensure that jazz, the beat that played as this city grew, was not lost despite the changing face of music.   My father steadfastly held true to the soul of his music as one by one of his contemporaries left its stage, sometimes feeling like he was the last man standing – and, indeed, by many accounts, he was just that.  He took "Chicago" jazz across the country and throughout the world and left not only his own, but this city's musical fingerprint on countless cultures and hundreds of thousands of people. 

While the list is too extensive to recite here, suffice it to say that my father played with virtually every great jazz musician there is – or was, from Chicago greats Albert Ammons to Jon Faddis and those whose stars rose even higher such as Duke Ellington, Cab Calloway and Ella Fitzgerald.  He recorded dozens of albums and taught scores of musicians, young and old, something new every time he picked up his horn, closed his eyes and blew.  He received numerous honors for his contribution to jazz – from the Jazz Institute's Walter Dyett Lifetime Achievement Award to being named one of the greatest living tenor saxophonists by the American Heritage Jazz Series.  He was humbled by each and every one, but I will hazard an educated guess that the Making History award is one that he would have taken particular pride in because it represents the appreciation and recognition of his historic career in the city he called home for over 80 years. 

So, I gratefully and humbly accept the Chicago History Museum's Making History award on behalf of my amazing father, Franz Jackson.  And from the bottom of my heart, I thank you for honoring his outstanding career in music and his legacy to Chicago.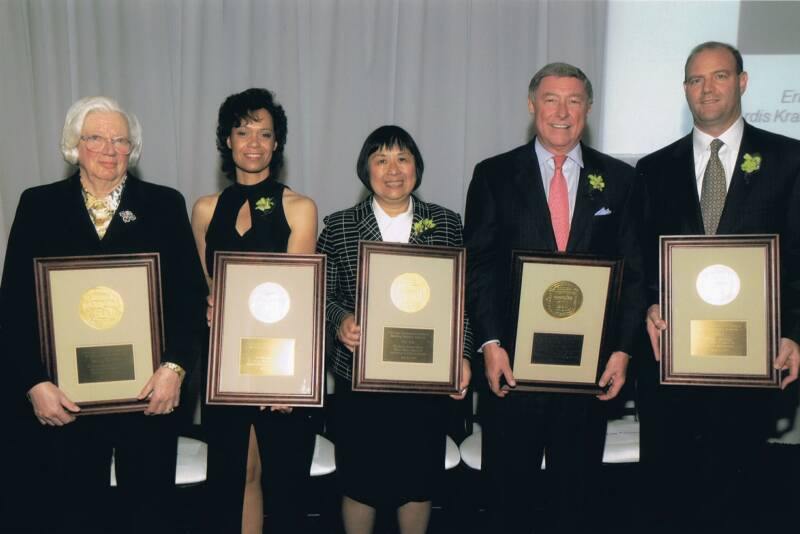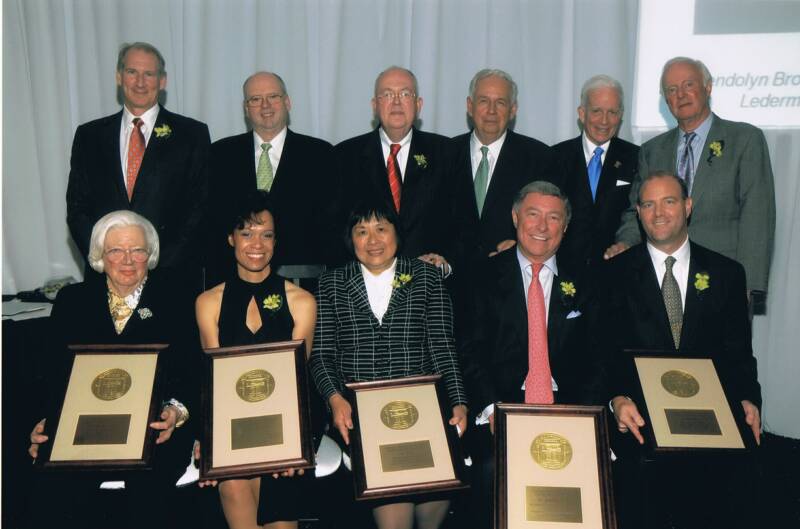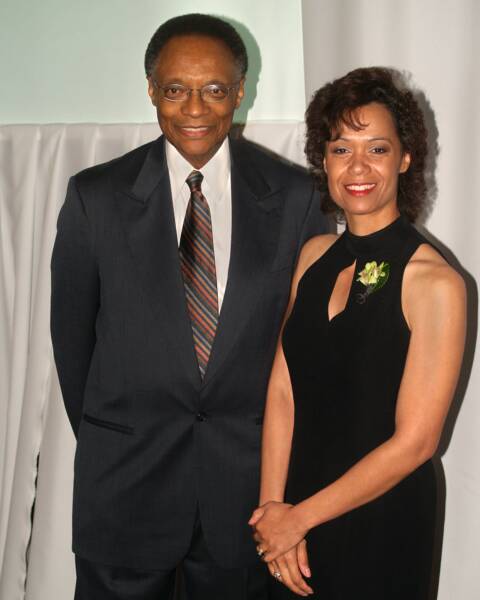 Michelle Jewell Accepting The Making History Award

From the Legendary Ramsey Lewis

(photo credit:  Chicago History Museum)

All of the Making History Award Recipients

(photo credit:  Chicago History Museum)

Award Recipients and Presenters (Ramsey Lewis not pictured)

(photo credit:  Chicago History Museum)

Michelle Jewell and Ramsey Lewis

(photo credit:  David Jewell)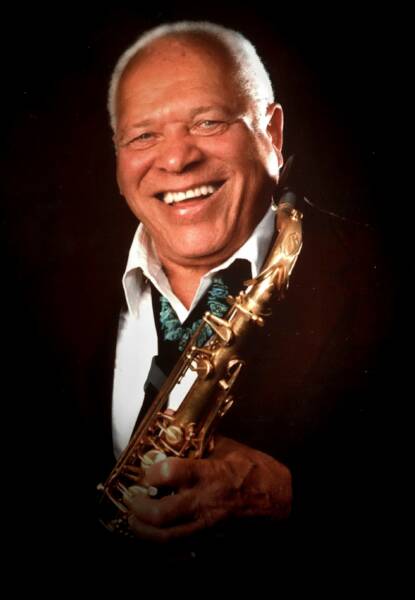 Ramsey Lewis' speech as he presents Franz with the Making History Award

Michelle Jewell's speech as she accepts Franz's Making History Award